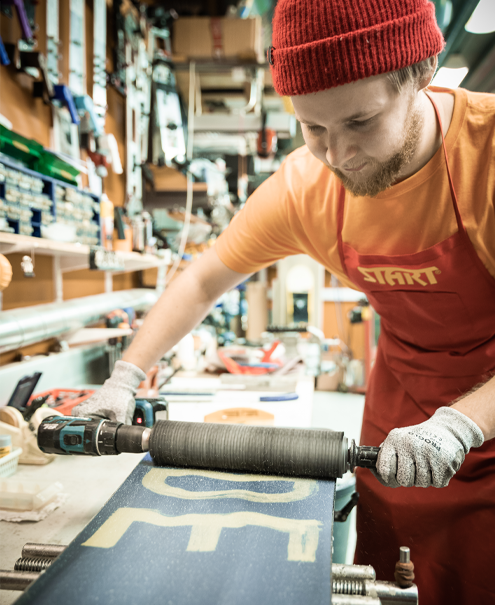 Dull edges or poor grip?
When your edges have been hand-sharpened, they will surely stand the steepest slopes of Ruka. If you want a better glide, choose a low-fluoro ski wax and you'll get down the slope first. Meet us at the base of the slopes!
Love your Equipment!
---
Hill Ski maintenance in Ruka will take care of you gear with quick and professional service, whether it's a snowboard, cross-country skis or alpine downhill skis. Edges will be sharp (or dull if you wish?), while boards and skis will have the glide or grip you prefer.
After our tuning – the edges will hold. Take care of your equipment and service it at Hill Ski, and you'll be faster than your buddies… Come and challenge Ruka's steepest slopes.